Lafarge is one of the leaders in the production of innovative and sustainable building materials in Poland. You also have an offer of calcium fertilizers. Could you please tell me more about this?
Lafarge is known mainly as a producer of high-quality building materials, but few people know that these are sustainable materials produced with the use of natural ingredients and recycled materials. Cement is made of limestone, so that's why there is a limestone mine next to each cement plant. Limestone is a raw material that is used not only for the production of cement, but also, after appropriate processing, for use in agriculture. At the Kujawy cement plant and in the Radkowice Dolomite Mine, we extract rocks which, after grinding, become calcium fertilizer. It is a beneficial solution to raise the pH of the soil. Low PH and acidified soils are a very big problem limiting the production of Polish agriculture, so we managed to find a solution that would be beneficial both for us and for farmers. For Polish farmers, we offer ground and granulated lime fertilizers, suitable for small and large farms.
The European Commission has set an ambitious target – by 2030, 25% of crops in the European Union are to meet the standards of organic farming. Can the fertilizers produced by Lafarge be used in eco-agriculture?
25% share of organic farming in agriculture is a very high bar, which will also affect Polish agriculture. Due to the fact that fertilizing lime is a product made of natural raw material and is under strict control from extraction to the final product that goes to the farmer, it is completely ecological and safe for crops and food. In addition, the fertilizers offered by Lafarge have been tested by the Institute of Soil Science and Plant Cultivation in Puławy, from which they obtained certificates of qualification for use in organic farming. When the Green Deal in agriculture will become fully applicable and the 25% share of organic farming will enter into force, the importance of calcium fertilizers will increase even more. Such fertilizers can already be used in organic farming, and in the future they will be one of the basic and necessary fertilizers for organic farming.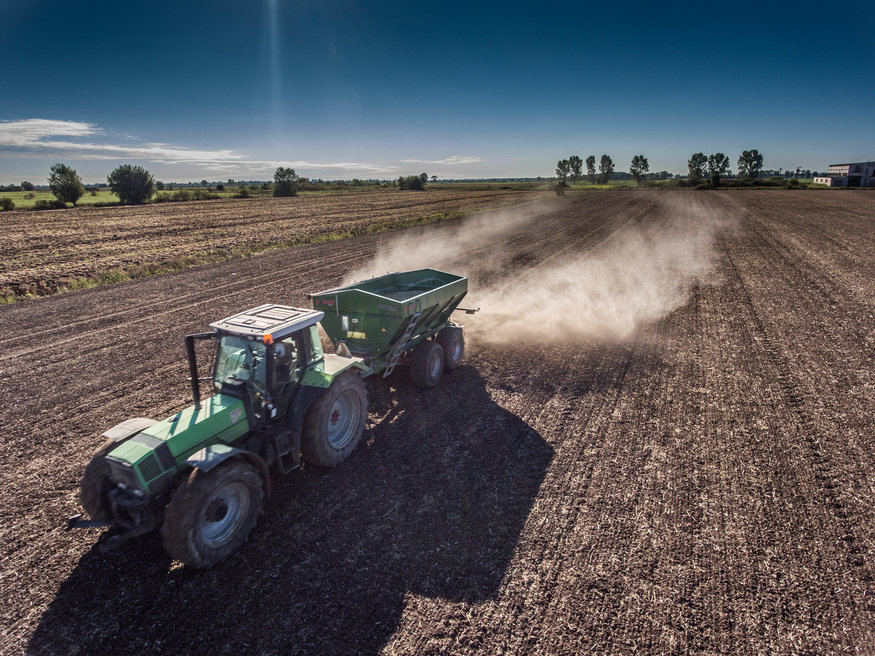 In the era of climate change, unique solutions are essential to help minimize the impact of negative events on the environment. One of them is drought, which causes great damage to crops in the summer season. Apparently, calcium fertilizers help to cope with its effects. Can you explain how the calcium fertilizers produced by Lafarge affect the water retention capacity of the soil?
By producing natural calcium fertilizers, we help Polish farmers to fight drought to some extent. How does it happend? Low and very low PH as well as soil acidification is one of the main problems of Polish agriculture, which causes the breakdown of humus-forming processes. Humus in the soil is formed very slowly for many years, and for the proper course of humus-forming processes, regulated soil pH, i.e. proper deacidification, is needed. The humus layer, which is an organic matter, accumulates water in the soil. There is little humus in Polish soils: about 1-1.5 percent. It would be much more advantageous if the humus was around 3%, because then much more water could be stored in soil and we could partially immunize plants against drought. Thanks to liming, we can regulate the pH of the soil and support the proper course of humus-forming processes. In addition, fertilizer lime improves the soil structure and favors the formation of the so-called lumpy structure, thanks to which plants have easier access to water in the soil.